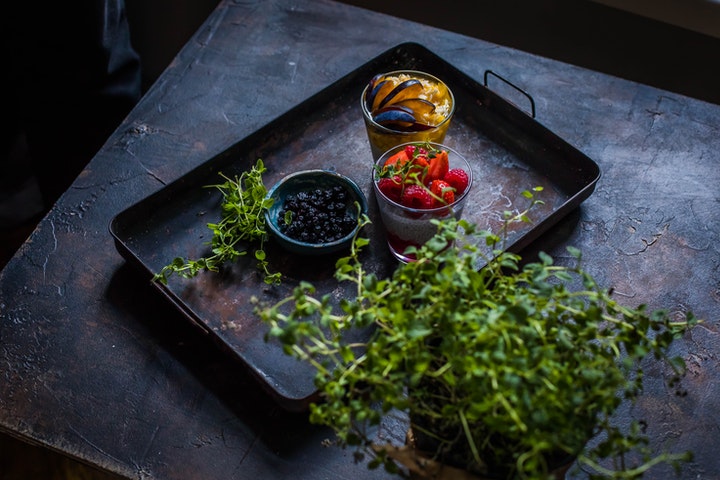 Our new set of remedies to help you heal from the struggles of life. The following healing quotes will give you the power and motivate you to fight. May these quotes inspire you to recover from inside. The Top 42 Inspiring quotes on healing from strong meditation seeking powerful prayer.
Inspiring quotes on healing from powerful prayer
1. "Time is not a great healer. It is an indifferent and perfunctory one. Sometimes it does not heal at all. And sometimes when it seems to, no healing has been necessary." — Ivy Compton-Burnett
2. "Writing is very cathartic for me. As a teacher, I hear many students say that writing can be painful and exhausting. It can be, but ultimately I believe that if you push through, the process is healing and exhilarating." — Francesca Lia Block
3. "To come back on the ice was hard, and at the same time it was kind of a healing process." — Ekaterina Gordeeva
4. "The body is both a temple and a perfect machine. Our bodies have within them a healing potential, and we nourish this potential with the pure and simple foods found in nature." — Angela Lindvall
5. "Our food pyramid, the kind of diet that is constantly promoted, is completely warped. It's not based around anything to do with healing your body." — Jessica Origliasso
6. "We've always known that our bodies are capable of healing themselves under the right conditions: Diet and exercise improve our health. But there are also ancient genetic survival pathways in every living thing." — David Andrew Sinclair
7. "I had times when I'd be reading the Bible, and it would be talking about Jesus healing other people, and I'd be angry. I asked God some difficult questions. 'Why didn't you heal my wife?'" — Jeremy Camp
8. "I was praying one day and God literally gave me a song called 'Healing Hand of God.'" — Jeremy Camp
9. "There's a lot of healing that needs to happen between the LGBT community and the cisgender heterosexual world. There's a ton of misunderstanding." — Carmen Carrera
10. "On Saturday mornings, because I'm surfing a lot for the part in 'John From Cincinnati,' I'll get up about 5:30 A.M .and go to Malibu and surf. There's something very therapeutic and healing about it." — Austin Nichols
Healing quotes to remind you of your strength
11. "Let's say I'm not feeling well, and somebody would say to me, 'Just do an easy show, just go out and do a light…' – I can't! I cannot do that kind of show. I have to still put 150 percent into it, and it's funny: it's so healing to do that." — Gene Pitney
12. "When I was a teenager, I used to love the Bronte books, 'Wuthering Heights' and 'Jane Eyre.' In those books, the women do usually manage to heal the men, but in life, I've found it's often the woman who gets wounded. Instead of healing a man, she gets affected by his cruelty." — Jocelyn Moorhouse
13. "The movies were so healing for me because I had such an isolated, lonely childhood. Going to the movies and having the lights go down, you disappear. If you have esteem issues, suddenly you're in a void where nobody can see you. You are just by yourself in that darkness, and your loneliness is cured." — Michael De Luca
14. "The concept of spiritual healing was something I was raised with." — Richard Paul Evans
15. "So many kids are still sitting in pews being told they are not worthy of God's love. 'Sissies' will show them they are not alone, and I hope that healing will follow." — Del Shores
16. "This time, instead of moving oceans and healing planets, let's get our bills in order and pay down the debt so we control our own future." — Artur Davis
17. "Music is a wonderful way of healing and helping get through things." — Cindy Wilson
18. "It's part of the calling to at least do a few songs in the show that give people some hope. There's so much hurt in this world and… music is such a great healing balm and a great way to forget your troubles." — Ricky Skaggs
19. "I love the healing power of crystals." — Wendi McLendon-Covey
20. "I think music – it sounds cliche, but music can be very healing." — Mack Wilberg
Healing quotes to help you feel better and happier
21. "I feel like I've figured out the way that I can talk about things that are important to me and have my music and the way of performance be healing and be helpful." — Perfume Genius
22. "Laughter is such a healing thing, and through laughter, we find commonalities with each other. There's a lot of separation in the world, and by creating more things to laugh at, we can create a common ground for open discussion." — Bradshaw
23. "There's something healing about tears." — Frances McDormand
24. "Animals have a much better attitude to life and death than we do. They know when their time has come. We are the ones that suffer when they pass, but it's a healing kind of grief that enables us to deal with other griefs that are not so easy to grab hold of." — Emmylou Harris
25. "I mix all different oils – my bathroom at home is littered with oils; I'm really into natural beauty and natural healing. Peppermint is really good if you put it on your stomach for a tummy ache; lavender is kind of all-purpose – I think everyone should carry it." — Liz Goldwyn
26. "I have experienced healing through other writers' poetry, but there's no way I can sit down to write in the hope a poem will have healing potential. If I do, I'll write a bad poem." — Marilyn Hacker
27. "That first snowdrop, the flowering of the rose you pruned, lettuce you grew from seed, the robin singing just for you. These are small things but all positive, all healing in a way that medicine tries to mimic." — Monty Don
28. "The birth of the baby Jesus stands as the most significant event in all history because it has meant the pouring into a sick world the healing medicine of love which has transformed all manner of hearts for almost two thousand years." — George Matthew Adams
29. "Hopefully, my administration will be known as a healing and unifying administration." — Jejomar Binay
30. "Human beings are partners of the Almighty in bringing life into the world, and we are his partners also in healing." — Ephraim Mirvis
Healing quotes to help you recover from the struggle
31. "I was very empty after my father passed away. It was an emotional time, as it would be for anyone, but to be in the studio every day was kind of cathartic and healing and it just seemed very natural to continue." — Dhani Harrison
32. "In the future, it will not be the one big message, the one big voice, but millions of us, in our own way, healing, unifying, and experiencing that one defining moment when we recognize that sustaining the democracy is the common bottom line – whoever we are, whatever we do, wherever we are, the call is to sustain the democracy." — Frances Hesselbein
33. "Those people behind the mosque have to respect, have to appreciate and have to defer to the people of New York. The wound is still there. Just because the wound is healing you can't say, 'Let's just go back to where we were pre-9/11." — Al-Waleed bin Talal
34. "Without music and creativity, I'd need other forms of therapy. But for me, the life process is the process of healing yourself. 'Break the Night' is about offering hope to people, about breaking through the darkness." — Richard Ashcroft
35. "There is so much strife and tension in the world that I find the silent world of paintings from the past both hopeful and healing." — Susan Vreeland
36. "There is no forgiveness, justice, or healing on any level when hate is involved." — KRS-One
37. "For black and brown people, caring for ourselves and each other is not a neutral act. It is a necessary and radical part of the struggle to create a more just society. Our healing and survival are essential to the fight." — Jamila Woods
38. "Healing is a moral thing to do." — Jay Inslee
Which of these healing quotes resonated with you best?
39. "The trauma of South Asian people escapes the confines of our own times. We're not just healing from what's been inflicted onto us as children… it is generations of pain embedded into our souls." — Rupi Kaur
40. "Some of us are born with a weakness for music. As a baby, music would stop whatever thought I was having. If I was worried, it would stop me worrying; if I was crying, it would stop me crying. Music was a healing thing for me." — Andrea Bocelli
41. "Because I'm a doctor, I know when you have an injury it will heal if it's clean enough to heal; if your injury is dirty, it won't heal. And so when you are talking in societies, we are also talking in healing processes, and for a good healing process, you need to make things right." — Michelle Bachelet
42. "Healing rain is a real touch from God. It could be physical healing or emotional or whatever." — Michael W. Smith