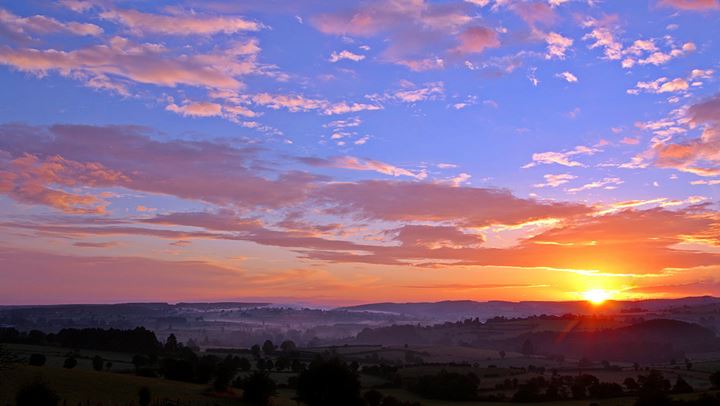 Faith can be described as understanding what we wish for and what we do not see. This is the feeling, deep inside, that stuff should work out for us irrespective of the circumstance. Read the following 42 quotes on faith to boost your self-confidence. To live a healthy and satisfying existence, we need trust.
Inspirational faith quotes and sayings
1. "No matter what has happened to you in the past or what is going on in your life right now, it has no power to keep you from having an amazingly good future if you will walk by faith in God. God loves you! He wants you to live with victory over sin so you can possess His promises for your life today!" — Joyce Meyer
2. "I've learned through my own relationship with God that He's not expecting me to be perfect; He wants me to do my best to be in His will and take steps of faith as He leads me, through His Word and the promptings He speaks to my heart." — Joyce Meyer
3. "Some Christians feel guilty when they are doing something that isn't 'spiritual.' Somehow or another, they feel the need to hurry through the grocery store, dash through the house cleaning, and rush through all the daily aspects of life that seem irrelevant to their faith." — Joyce Meyer
4. "Faith certainly tells us what the senses do not, but not the contrary of what they see; it is above, not against them." — Blaise Pascal
5. "If the system is broken, my inclination is to fix it rather than to fight it. I have faith in the process of the law, and if it is carried out fairly, I can live with the results, whatever they may be." — Sonia Sotomayor
6. "For modes of faith let graceless zealots fight, He can't be wrong whose life is in the right." — Alexander Pope
7. "I was very, very religious. And of course, I wrote about it in 'Night.' I questioned God's silence. So I questioned. I don't have an answer for that. Does it mean that I stopped having faith? No. I have faith, but I question it." — Elie Wiesel
8. "Fear clogs; faith liberates." — Elbert Hubbard
9. "What we, as African Americans, stood on was our faith." — Ruby Bridges
10. "In the Church, and in the journey of faith, women have had and still have a special role in opening doors to the Lord." — Pope Francis
Inspirational Faith Quotes and Sayings on Being Blessed
11. "Truth, according to the Christian faith, is God's love for us in Jesus Christ. Therefore, truth is a relationship." — Pope Francis
12. "Without prayer, without faith in the Almighty, the civil rights movement would have been like a bird without wings." — John Lewis
13. "I partly know why I have not led a perfect life like other believers. But I avow to my Lord, and I do not lie, that from the time when I first knew him, the love of God and the fear of him has grown in me from my youth so that I have, by the power of God, always till now kept the faith." — Saint Patrick
14. "It's faith in something and enthusiasm for something that makes a life worth living." — Oliver Wendell Holmes, Sr.
15. "I asked long ago,' What must I do to be saved?' The Scripture answered, 'Keep the commandments, believe, hope, love.' I was early warned against laying, as the Papists do, too much stress on outward works, or on faith without works, which as it does not include, so it will never lead to true hope or charity." — John Wesley
16. "Do I think faith will be an important part of being a good president? Yes, I do." — George W. Bush
17. "Family and friends and faith are the most important things in your life and you should be building friendships." — Barbara Bush
18. "A better world shall emerge based on faith and understanding." — Douglas MacArthur
19. "Happy is the son whose faith in his mother remains unchallenged." — Louisa May Alcott
20. "Faith: Belief without evidence in what is told by one who speaks without knowledge, of things without parallel." — Ambrose Bierce
Inspirational faith quotes to give you inner strength
21. "Do not tell secrets to those whose faith and silence you have not already tested." — Elizabeth I
22. "At least the fundamentalists haven't tried to dilute their message. Their faith is exposed for what it is for all to see." — Richard Dawkins
23. "Many people want to send their children to faith schools because they get good exam results, but they're not foolish enough to believe that it's because of faith that they get good exam results." — Richard Dawkins
24. "I have an almost complete disregard of precedent, and faith in the possibility of something better. It irritates me to be told how things have always been done. I defy the tyranny of precedent. I go for anything new that might improve the past." — Clara Barton
25. "If people didn't know me and only knew my public persona, what I'd want them to know is everything that I do, I do for the Glory of Lord. Because of my Christian faith, that's who I am. I wasn't always that way, but I'm very proud that I am." — Tony Dungy
26. "For me, it all begins with faith; it begins with what matters most, and I try and put what I believe to be moral truth first. My philosophy of government second. And my politics third." — Mike Pence
27. "Science stands for rational thought, faith for superstition and unreason." — Deepak Chopra
28. "Life is a battle between faith and reason in which each feeds upon the other, drawing sustenance from it and destroying it." — Reinhold Niebuhr
29. "When music is allowed to take the place of devotion and prayer, it is a terrible curse. Young people assemble together to sing, and, although professed Christians, frequently dishonor God and their faith by their frivolous conversation and their choice of music." — Ellen G. White
30. "We're on some path that's set since we're born, but I still believe we can change some things. So I believe in my faith, but I still don't believe in my fate." — RM
Uplifting quotes faith help take away your fears
31. "A whole lot of us believers, of all different religions, are ready to turn back the tide of madness by walking together, in both the dark and the light – in other words, through life – registering voters as we go, and keeping the faith." — Anne Lamott
32. "Every life is a profession of faith, and exercises an inevitable and silent influence." — Henri Frederic Amiel
33. "My faith helps me understand that circumstances don't dictate my happiness, my inner peace." — Denzel Washington
34. "It's not about asking for the raise but knowing and having faith that the system will actually give you the right raises as you go along." — Satya Nadella
35. "If you would attract good fortune, you must get rid of doubt. As long as that stands between you and your ambition, it will be a bar that will cut you off. You must have faith. No man can make a fortune while he is convinced that he can't." — Orison Swett Marden
36. "Evolution and creationism both require faith. It's just a matter of where you choose to place that faith." — Ben Carson
37. "Faith, like a jackal, feeds among the tombs, and even from these dead doubts she gathers her most vital hope." — Herman Melville
38. "Trust is not the same as faith. A friend is someone you trust. Putting faith in anyone is a mistake." — Christopher Hitchens
39. "I think, at heart, unless you discover faith in something else, something other, it's very hard to shake the thing that you're adrift alone." — Robert Smith
Motivational faith quotes and sayings to get you through pain and difficulties
40. "Things can fall apart, or threaten to, for many reasons, and then there's got to be a leap of faith. Ultimately, when you're at the edge, you have to go forward or backward; if you go forward, you have to jump together." — Yo-Yo Ma
41. "I never had faith that the answers to human problems lay in anything that could be called political. I thought the answers if there were answers, lay someplace in man's soul." — Joan Didion
42. "My faith didn't remove the pain, but it got me through the pain. Trusting God didn't diminish or vanquish the anguish, but it enabled me to endure it." – Robert Rogers